Disclaimer: On occasion, I like to share some of my favorite things on the blog. I have not been compensated in any way for this review.
Ever since Foodzie stopped their subscription service, I've been looking for something to replace it. I tried KLUTCHClub last year but wasn't enamored with it. It just wasn't what I'm looking for in a subscription box. I spent a good amount of time researching other boxes, but couldn't find anything that really appealed to me. So, when the little Graze leaflet fluttered out of a magazine I was about to throw away, I was intrigued albeit skeptical. The first box was free, so I figured why not?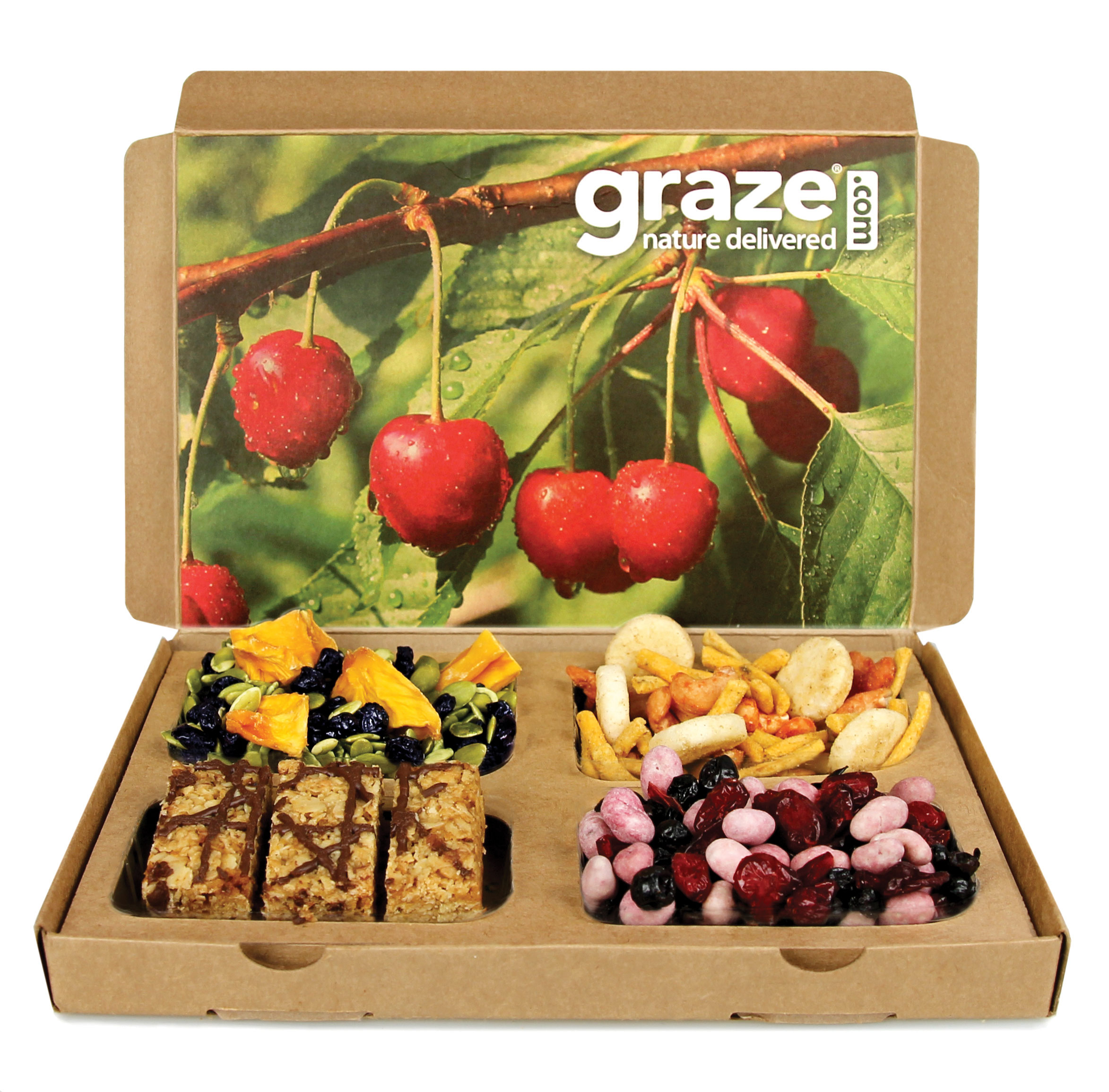 Graze isn't exactly what I liked best about Foodzie. However, it is interesting because I'm always looking for fun, healthy and different snacks, especially ones that I don't have to prepare myself. I also appreciate that they value quality over quantity (small suppliers vs. mass production!) and that they employ a nutritionist who advocates for portion control and healthy benefits in each of those portion controlled containers.
Depending on the schedule of your choosing (weekly or biweekly), you receive a box with four snack packs on the Monday of that week. There are two types of boxes, the nibble box and the calorie counter box. The only difference between the two boxes is that the calorie counter box is limited to snacks packs that are 150 calories or less.
If you're interested in learning more about Graze, you can check out their
FAQ page here
. And if I've interested you enough that you're willing to give it a try,
you can sign up using my friend code
. The friend code gets you the first and fifth boxes free and I get a dollar off of my next box or to donate to the Graze school of farming in Uganda.